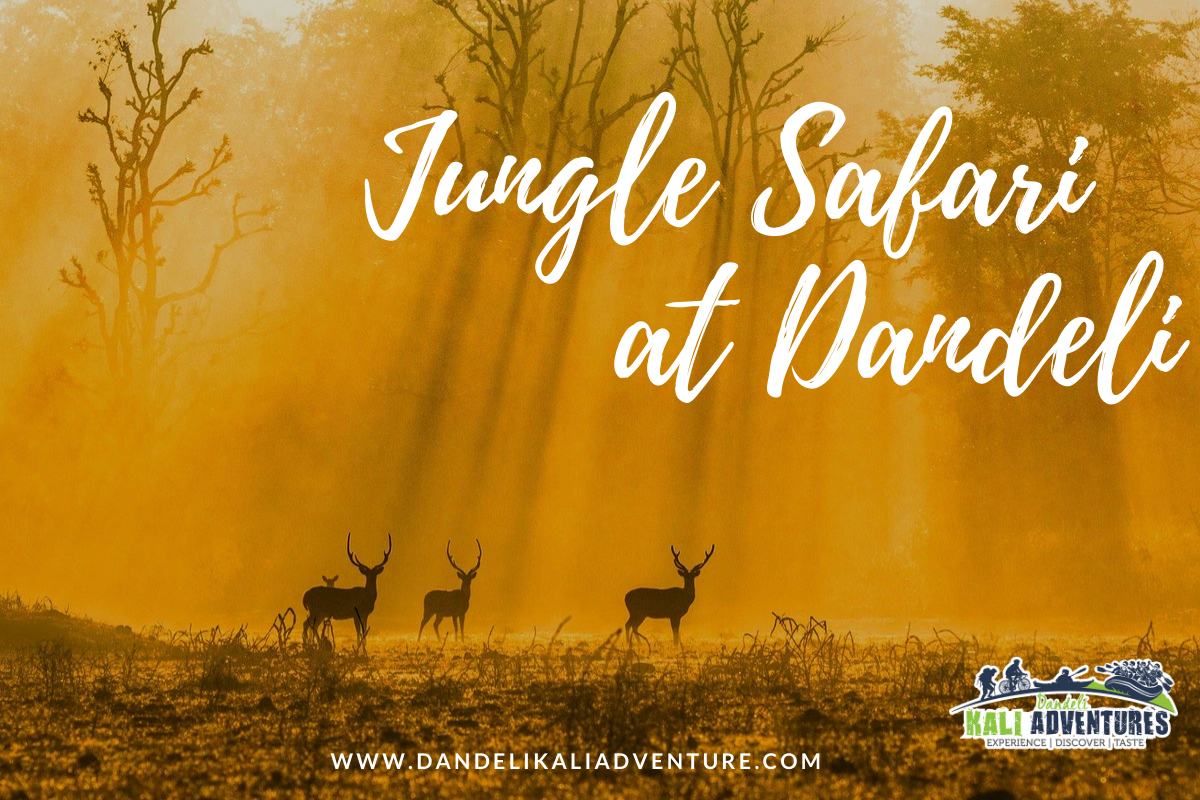 If you are curious about how the forest wildlife work so jungle safari can help you to know that by acknowledging you about the wildlife in an adventurous way. As it is said that "Look deep into nature then you will find everything better" so if you want to gather erudition about the wildlife under the cast of nature so you have to perceive the wildlife yourself.
By experiencing jungle safari you can explore the home of numerous birds, plants, and animals as well. If you are a birdwatcher so you will be faded doing birdwatching there, as there are over 300 species of birds present in the Anshi Tiger Reserve. Anshi Tiger Reserve is one of the most preferred attractions among animal lovers and wildlife explorers. You will also get in touch with a guide throughout the journey. The guide will about the regional flora and fauna present in the Anshi Tiger Reserve. Bird watchers and professional ornithologists are also awarded if they spot unique birds during the drive.
You can capture pictures, will get information from time to time from the guide, and also have a chance to see the breathtaking wild animals in the reserve. So no doubt that will be an exhilarating trip with your family and loved ones. You will not get fatigued by jungle safari for a single moment and will appreciate the whole trip.
The trip will make you dwell in the natural ambiance as well as in the biodiversity of the wildlife. You can also try jungle trekking but by jungle safari, you are getting an asset to complete the trip by a jeep which will be provided with a driver too. Along with the 300 species of birds, you can also spot black panther, Indian Sloth Bear, The Indian Pangolin, The Indian Jackal, Muntjac (Barking Deer), Indian Elephant, Indian Peafowl, King Cobra and the Mugger Crocodile ( Indian Crocodile), The giant Malabar Squirrel, Dhole, etc. The span for jungle safari is of about 2 hours which covers most of the regions of Anshi Tiger Park. At the end of the drive, you will be dropped at the entrance from where you were pickup up.
Jungle safari is conducted twice a day as the timings are from 5:30 AM to 9:00 AM in Morning and 3:30 PM to 07:00 PM in the Evening. The price of Indians is 450 per head and for foreigners, 1200 per head
So be ready to enjoy this extraordinary journey of your whole trip of Dandeli and to capture some ambitious pictures along with getting learn about the forest system under the woods' cast.