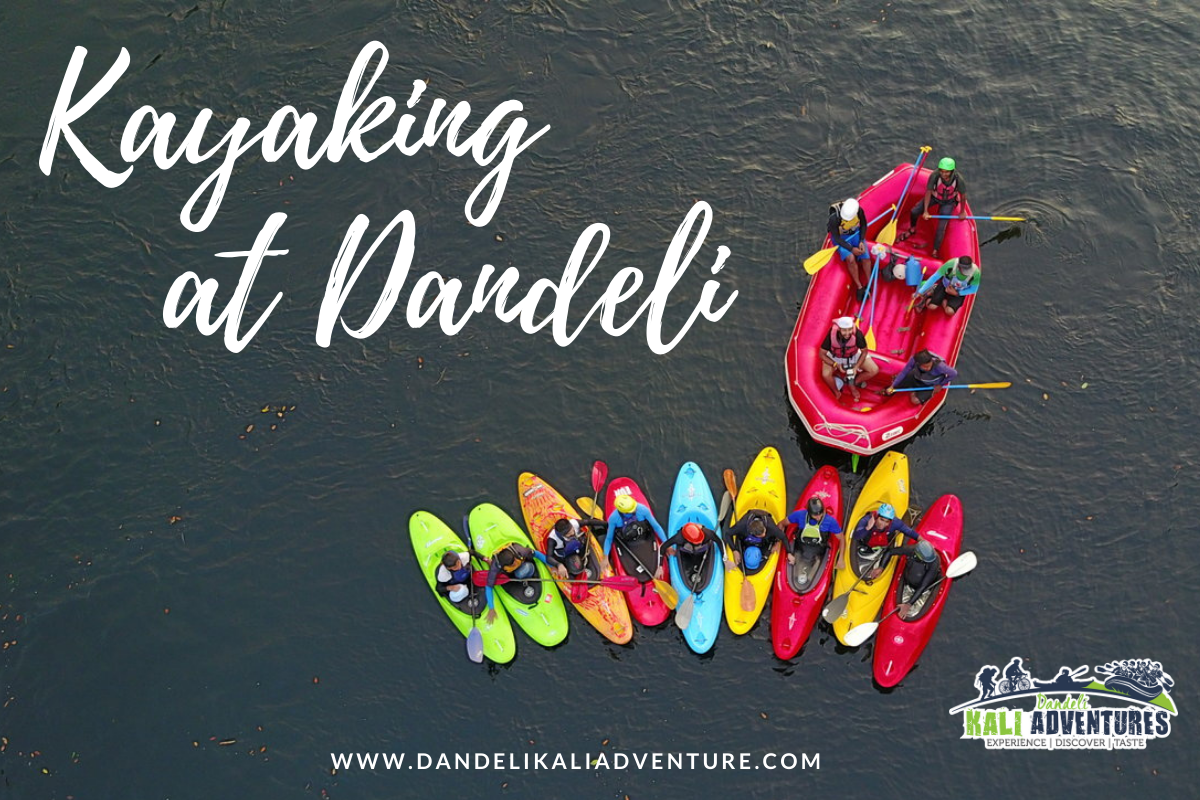 Kayaking is one of the most fun fulfilled as well as adventurous sports preferred by the tourists of Dandeli. A kayak is a Dual bladed pointed boat on which you can surf on the water by paddling the kayak, which is known as kayaking. The Most favored river to perform kayaking as well as other courageous sports in Dandeli is the Kali river, which comes under the Supa Reservoir. As the Kali river provides you a still surface as well as a rough surface so you can enjoy surfing if you are pre well trained and you can also learn kayaking from scratch if you are not aware of kayaking.
Kayaking normally can be performed by one or two people. A well-trained kayaking instructor will also be assigned to you who will assure your safety as well as will help in developing your kayaking skills. You will be instructed to wear life jackets so if you know swimming it will be a gratuity for you to enjoy kayaking along with swimming in the chilling cold water. Kayaking ordinarily takes 2 to 3 hours for a well-balanced kayaking experience. If you are an adventure freak so you should give it a try kayaking as kayaking is a perfect fusion of fun and adventure.
You will also notice a widespread lush of magnificent evergreen and deciduous forests on the shore of the kali river. A great variety of wide range of flora and fauna can also be explored along with this thrilling adventurous sport. So you should also check out why tourists are indicating this place as a natural paradise.
You will feel the adrenaline rush throughout your body during struggling into the great tides and waves in the aggressive water of the river. That is going to be an extraordinary moment for your life to enjoy the adventure as well as joy at the same time on the same spot. Kali river is known for its aggressive essence as well as still nature so it will be a perfect choice for doing such a courageous sport on the water with your family or loved ones. You will also feel the woods on the shore of the river whistling and the natural excess of that peaceful environment.
So If you have decided to give a shot to kayaking so definitely you are going to be in love with this natural paradise of the spectacular river and this courageous activity as well. So what are you waiting for? Add this bold s[port in your trip to Dandeli to experience some unforgettable moments in your journey throughout life.