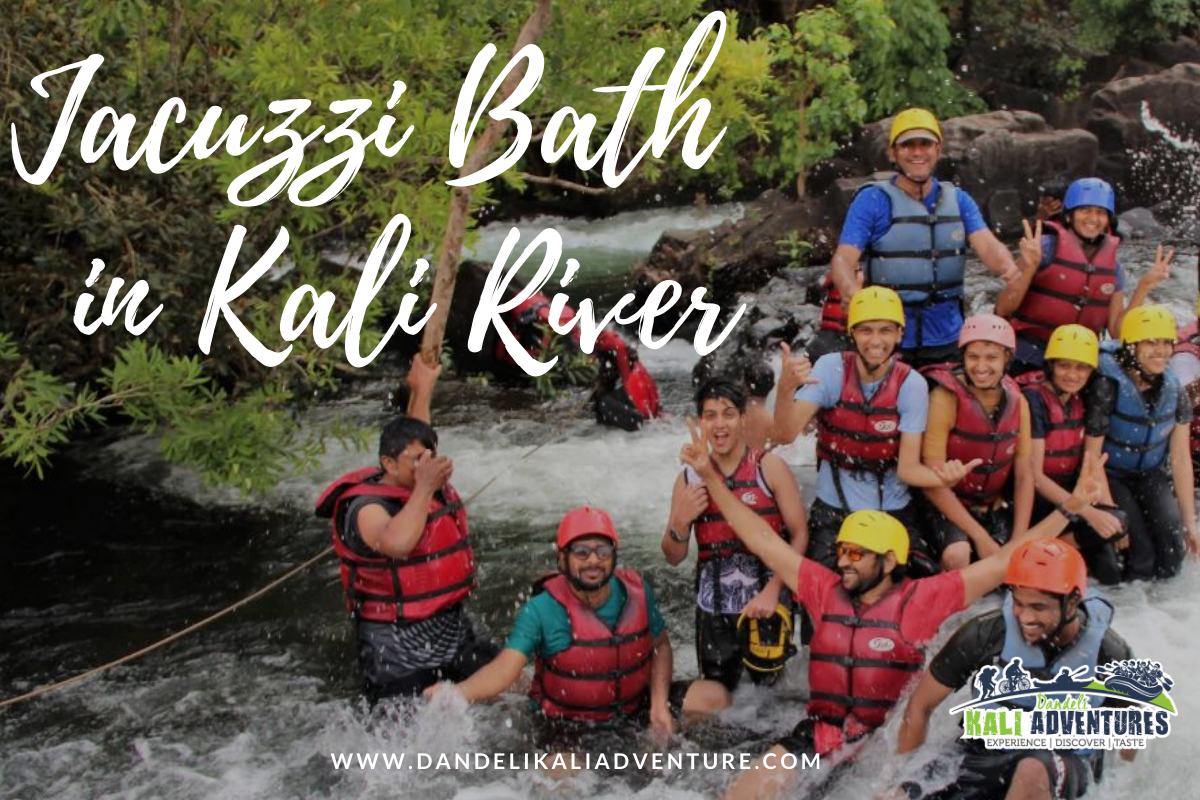 There are multiple chances to end up with exhausting by performing bold sports the whole day on an adventurous trip. If Dandeli provides you the spectacular adventurous sports to perform the whole day so it also provides you the relaxing experience of a natural jacuzzi bath.
Kali river is known for the courageous sports it allows the tourist to perform. If you headed to Dandeli, no chance you missed doing water sports in the kali river. After providing you with this much courageous sports platform, the Kali river also helps you to release your fatigue by providing you a jacuzzi bath.
The Jacuzzi bath of Dandeli is basically the water stream flowing through the Supa dam and emerges into the kali river. The point of emergence of the stream to the river produces a jacuzzi of crystal clear water. Some jacuzzis are producing a soft and tender jacuzzi whether some have some extra forces which make a splashing jacuzzi bath. It is totally up to you which one you are choosing as per your comfort.
Jacuzzi bath is a natural treatment of exhaustion as it will soak your tiredness by the crystal clear water running on your body and giving you a tender message in presence of an extraordinary natural environment where you can spot chirping birds on the evergreen forest trees on the shore of the kali river along with the essence of flowers in a peaceful environment. The gushing sound of water will fill up your soul with tranquility and happiness. These factors will give you and your soul a relaxing therapy.
Most of the tourists perform the jacuzzi bath along with their family and loved ones, basically in groups. There is no age limit to take enjoyment of the jacuzzi bath. A guide will also be there for you, he will give you instructions and also assure your safety so that you can take pleasure of the jacuzzi bath of the kali river in Dandeli.
So be ready to make your tension hop out from your soul and body as well as let the relaxation pierces your whole body during the jacuzzi bath of the kali river of Dandeli.
So what are you waiting for? Add this extraordinary jacuzzi bath of kali river in your bucket list of the Dandeli tour. Relax away from the rush of the urban traffic so that you can satisfy with the jacuzzi bath along with your family or with your loved ones.