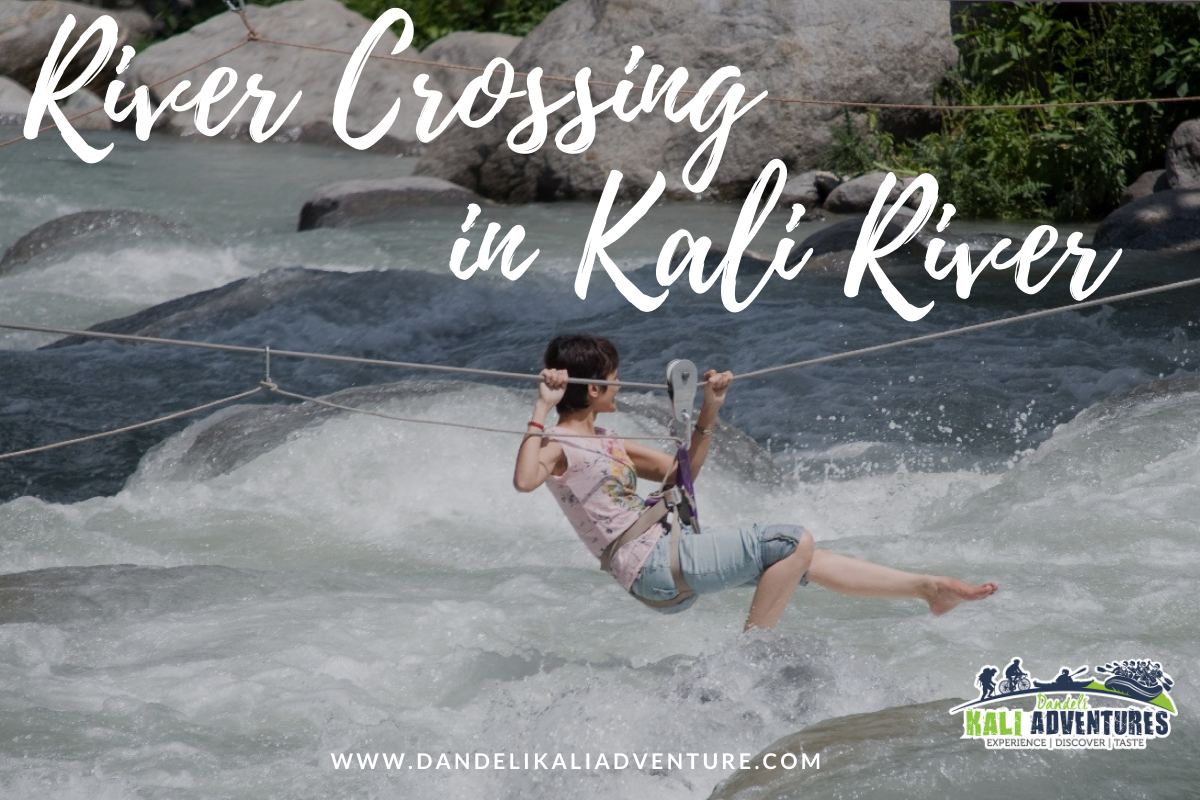 Dandeli is blessed with a much marvelous water reservoir, one of them is the Kali river. Kali river is one of the most remarkable rivers of Dandeli known for its adventurous water sports like rafting, river crossing, water zorbing, etc. Kali river is the most preferable river by the tourists who took the Dandeli tour. Kali river is the most preferred river to perform water sports by the tourists as well as the locals
River crossing is also one of the exciting water sport performed in the Kali river in Dandeli. If you are searching for a water sport to perform with your family and mark some joyful and memorable moments. In river crossing, you will be harnessed on a zip line connecting two end shores of the kali river. You have to cross the river and there will be splash flowing water underneath you. This activity can be done in a group as well as a solo so, you can enjoy river crossing with your family or loved ones too. A guide will be also there for you. He will assure your safety and will explain the process of the activity at the beginning. This is a breathtaking courageous sport that will fill up your soul with an adrenaline rush and will provide you with the most thrilling as well as fun experience of your life.
If you want to perform adventurous sports along with fun and excitement so you should give a shot at a river crossing in the kali river during your Dandeli tour. River crossing can be done on the kali river where you will see the evergreen woods covering the shore and a peaceful environment. The gushing sound of flowing water will make your mind calm. Kali river gives you an extraordinary unforgettable experience at its best. In short words, the river crossing in the kali river of Dandeli is a perfect blend of adventure as well as gladness for tourists of Dandeli. You will never regret after turning yourself through the river crossing as it is one of the most recommendable water sport by the tourists and locals to perform in Dandeli.
So what are you waiting for? Add this bold sport to get a thrilling and memorable experience of your journey. Enjoy river crossing with your family or loved ones in a peaceful environment and fill up your soul with the gushing sound of water of the kali river in Dandeli.